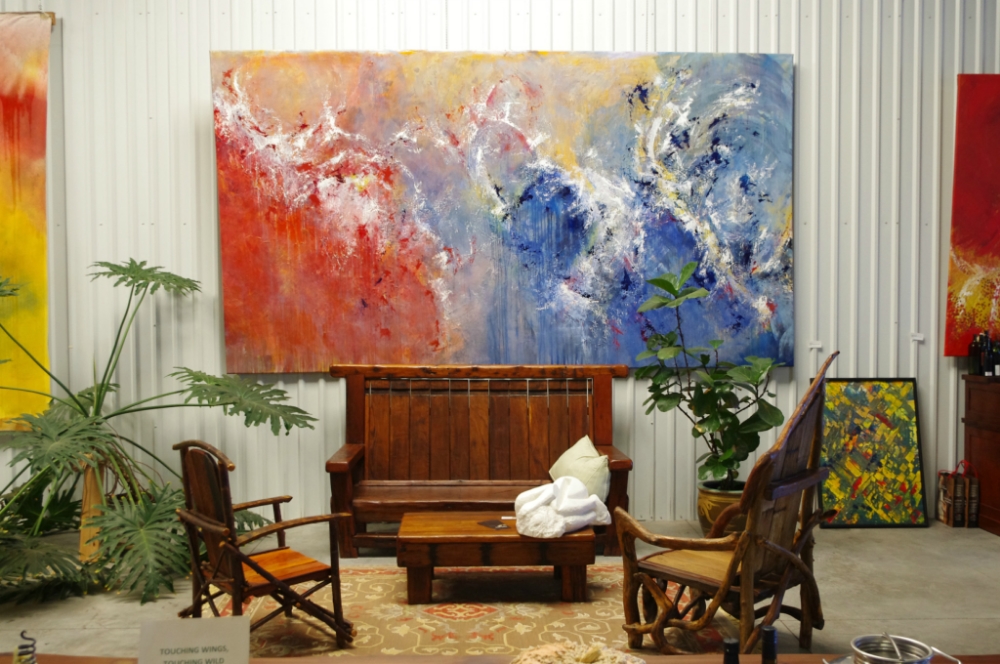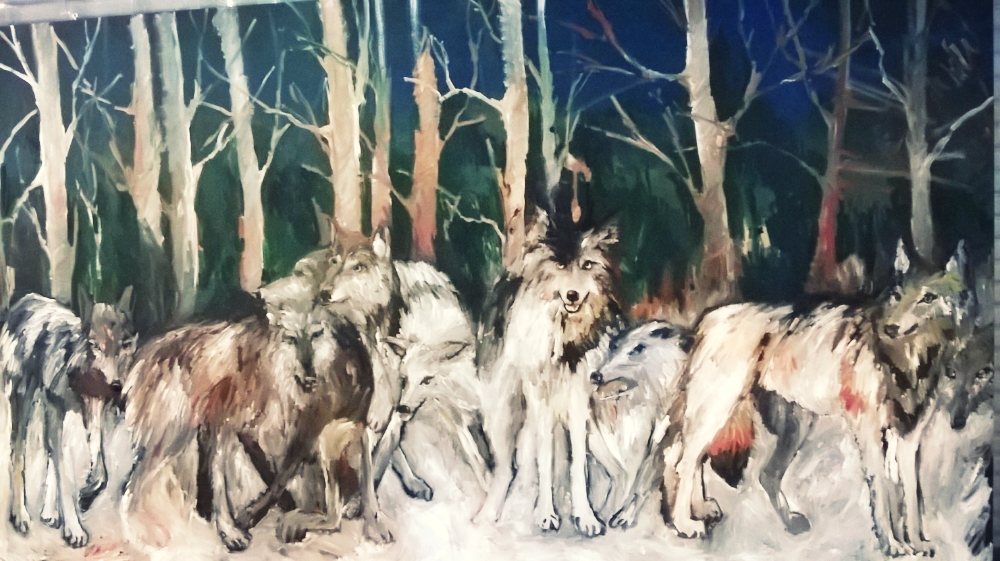 Eric Zener is an American painter best known for his photorealist paintings and prints of the female body. His paintings often showcase the reflectivity and fluidity of water. Born in 1966 in Astoria, OR. His work is exhibited in galleries across Asia, Australia, and Europe and has published his work in a number of art publication. Zener currently lives and works in San Francisco, CA.
Sarena Rosenfeld is born in New York. She began painting seriously at thirty while living in San Juan, Puerto Rico. To this day, there is a heightened colour, fauvism and expressionist elements and a dramatic flair in her larger-than-life figures that is reminiscent of Latin American art. They seem to be part of an ongoing, open-ended story. The viewer is asked to participate in that story--it's a compelling narrative. Her work is shown in San Francisco.
Nancy Heinemann. Her body of work is provocative in subject matter, composition and style. She uses highly saturated colours and emotive, sensual forms to create glowing images that engage the viewer's imagination and distinguish her signature style (sic.Hespe Gallery).
Rene Fehr is a Swiss cartoonist and painter. His favourite topics are social criticism, protection of the environment and nonsense. He is a founding member of the Art Directors Club Schweiz.
Beverly Kithcart, local quilting artist hails from Texas. Each quilt is painstakingly handcrafted, and although her favourite subject is nature, she is well-versed in many styles. Beverly can be reached for custom quilt art at bevscustomquilts@gmail.com.
Jamie Emerick was born and raised in Colorado with a deep appreciation for wilderness and the animals that sustain the delicate ecological balance. After studying art in Italy, South Africa and New York, she moved to San Francisco. Although her artistic practice spans costume, printmaking, sculpture and immersive environments, she always returns home to painting. See more of her work on Instagram @jamieemerick or jamieemerick.com.